The Latest News from NerdSpaceUK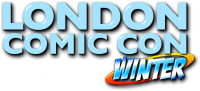 Now LFCC Is Over, What's Next?
The heatwave didn't dissuade people from London Film & Comic Con this summer. Although, there wasn't many Cosplayers in bulky costumes. It was still a fun event over the weekend. 
Now comes the question, what Comic Con will be next? Well, it will be  London Film & Comic Con Winter 2022. Actually, I don't have a choice. One of the guests that I had a photo shoot with had to cancel, and he is now moved to the Winter 2022 event. 
I guess I will see you there.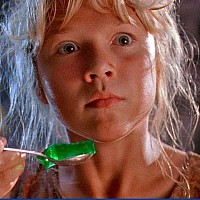 Ariana Richards, Jurassic Park
Two Days & Counting 
LFCC22 starts Friday 8th July. Timetables and floorplan have been released, time to organise a plan for the day. 
Travel organised, photo shoots paid for, and what autographs I want. All that left is for the day to come. Unfortunately, Michael Ironside cancelled late due to work commitments but will appear at LFCCWinter22. I might see if I can get to see Ariana Richards.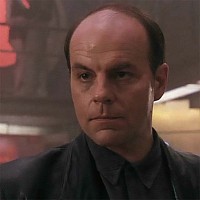 Michael Ironside in Total Recall
Announced Michael Ironside At LFCC22
From 'Total Recall', through 'Starship Troopers', to 'The Flash', now announced for LFCC is Michael Ironside. 
Known for playing heavyweight characters for over 40 years, this Canadian actor, came into everyone's mind in David Cronenberg's 'Scanners'. In 1984 he plays, 'Ham Tyler', in 'V: The Final Battle', the tough mercenary who helps the resistance fight against the 'Visitors'. Since then he has popped up in many Sci-Fi related productions. 
London Film & Comic Con 2022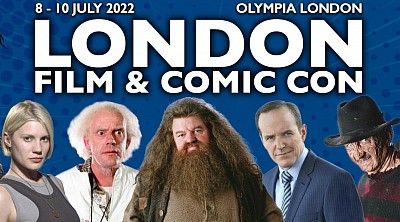 London Film & Comic Con is nearly upon us.
After many cancellations Katee Sackhoff will finally make her appearance at LFCC, and I will finally get to meet her. She is best known as 'Starbuck - Captain Kara Thrace' in the reimagined 'Battlestar Galactica (2004)'. Recently, she has appeared in the Netflix series 'Another Life (2019)'.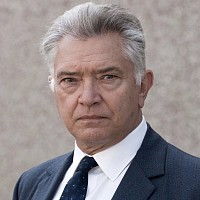 Martin Shaw as 'Judge John Deed'
Everyone should remember 'The Professionals (1977-1983)', with Martin Shaw, Lewis Collins and Gordon Jackson. Well Martin Shaw will be at LFCC this year. 
In order not to be typecast, Martin has been mindful to the roles he has chosen to take on. After the 'The Professionals', he took on the role far from his character of 'Doyle'. The role of 'Captain Robert Falcon Scott', the leader of the ill-fated 'Terra Nova Expedition' to the South Pole. In 'The Last Place On Earth (1985)'; sees Martin moving from an action character to that of a historical figure. 
It will be a great pleasure to get to meet him in July. 
A Night Of Awesome Music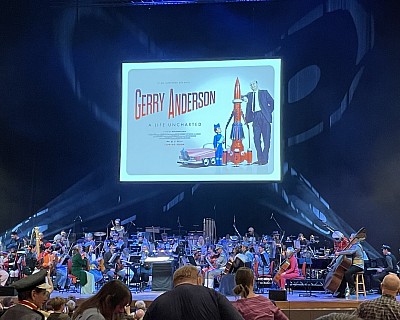 Orchestra of 'Stand By For Action!'
An awesome evening of a live orchestra.
Last night's 'Stand By For Action!', Gerry Anderson In Concert, was a celebration of music from Gerry Anderson productions from 1957's 'Twizzle' to his last production 'New Captain Scarlet' in 2003. 
Hosted by the comedian and impressionist Jon Culshaw, who also lends his voice to Anderson Entertainment's audio releases playing Jeff Tracy and Parker in 'Thunderbirds'; the evenings performance was interlaced with screenings of scenes from Anderson productions. 
Read further here on this superb evening's entertainment. 
Stand By Action!
16th April will be an awesome Saturday evening at the Symphony Hall, Birmingham. I will be at the Gerry Anderson concert 'Stand By For Action', playing music from Gerry Anderson production's. 
As this will be a one-time experience, it is something not to be missed.
The First Time For Some At Any Con Starting At Wales Comic Con
It certainly was a better experience than the last Wales Comic Con Nov 2021. But, initially there was an issue with communication regarding disabled access. 
It was also the first time for someone at a Comic Con. And, it started here for my wife Helen. After the journey from hell last time, she insisted driving me there and back. 
To be honest, I was grateful for her efforts. As a disabled wheelchair user it was easier than going by train and less stressful. She was able to get in as my carer without the need in having to purchase a ticket. As such she enabled me in my photo shoots; negotiate getting around and helping me cope with my fatigue by not having to worry about things. 
This was her first time at a Comic Con and it did open her eyes about why I enjoy it.
Read further about her experience here in my blog.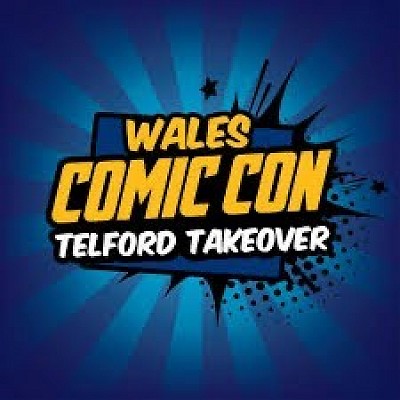 Farscape's Gigi Edgley Announced For Wales Comic Con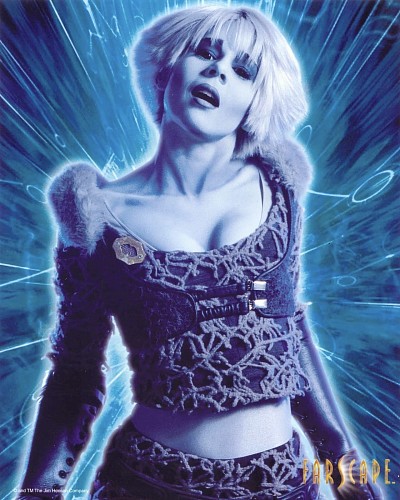 Gigi Edgely as 'Chiana' from Farscape
Saturday 2nd April is nearly upon us for Wales Comic Con. The guest list has expanded, Gigi Edgeley, Sean Pertwee, and Sam J. Jones have been added. 
Gigi is known for her character of Chiana; a sexy grey alien member of the crew of Moya; a living spacecraft of the Leviathan race, of Jim Henson's television series Farscape. It will be amazing to meet her and it would mean I will have met two, Virginia Hey being the other, of the sexiest aliens from the show. 
Sean Pertwee at Wales Comic Con
Also added to the guest list are Sean Pertwee and Sam J. Jones who I will want to meet.
One of the recent characters played by Sean Pertwee is that of 'Alfred' in 'Gotham', and as 'Batman' is my favourite comic character it will a joy to meet him. 
My first memory of seeing Sean Pertwee is as 'Sergeant Harry G. Wells', in the film 'Dog Soldiers', and the immortal lines between the characters 'Wells' and 'Cooper';
Sergeant Harry Wells: "My guts are out Coop!"
Cooper: "We'll just put 'em back in then!"
Sergeant Harry Wells: "They're not gonna f***ing fit!"
Cooper: "Of course they'll fit, man!"
A great horror film, highly recommended, do watch it if you already haven't.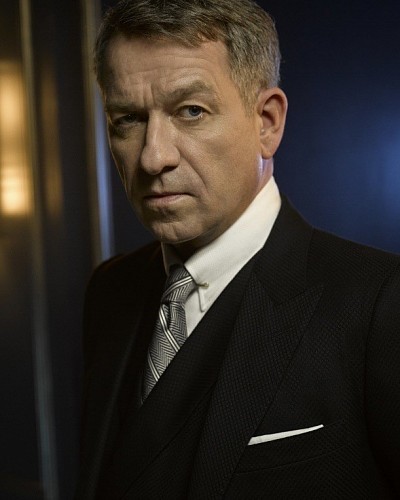 Sean Pertwee as 'Alfred Pennyworth' in Gotham
Flash Gordon … Saviour of the Universe.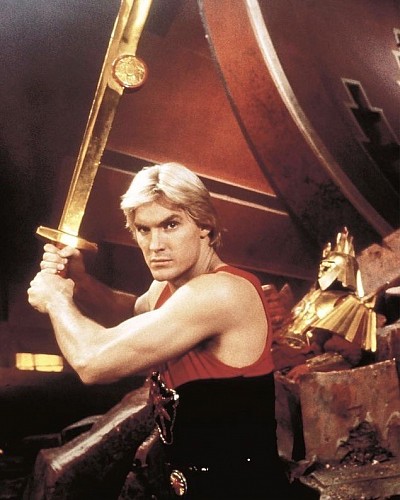 Sam J. Jones as 'Flash Gordon'
Now everyone should know Sam J. Jones, but if you don't you do know the awesome title soundtrack by Queen to 'Flash Gordon'. 
Yes Sam J. Jones played the title character of Flash Gordon, meeting him would equal my meeting with Brian Blessed. And yes, "Flash Gordon alive?", he is. 
Together with 'Flash Gordon', Jones appears as himself in the comedy film 'Ted', with Mark Wahlberg. Jones gets to party with Flash Gordon superfan John Bennett (Mark Wahlberg) and his anthropomorphic teddy bear.
Am I crazy? Off to Wales Comic Con to meet David Tennant 
After my scathing review of this year's Wales Comic Con, for wheelchair users and the disabled; I am contemplating of going again for their Spring event. Am I crazy? 
This time, I'd be going to meet just one guest, David Tennant. But, as he is one of the most popular Doctors, of 'Doctor Who', how could I not pass up the chance?

I promised myself since missing the chance of meeting Bill Paxton in 2015, thinking I'd meet him the next time, he passed away soon afterwards. My wife told me, if there is anyone I have the chance to meet, I should take it. It could very well be my only chance.

Yes, I probably am crazy 😝.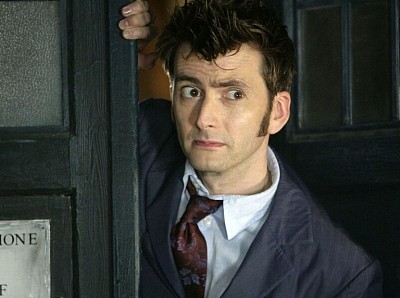 David Tennant