For The Love of Sci-Fi 2017 / Collectormania 2018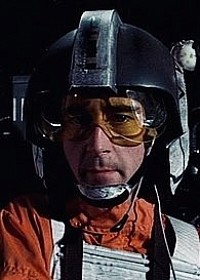 Wedge Antilles - 'Star Wars'
Less Than Favourable Comic Con For Disabled People - For The Love of Sci-Fi 2017 Sat 2nd Dec
*Click on the images to enlarge them
I decided to go to 'For The Love Of Sci-Fi' mainly to meet Denis Lawson; 'Wedge Antilles', of 'Star Wars', 'The Empire Strikes Back', and 'Return Of The Jedi', fame.
Casper Van Dien, of 'Starship Troopers' was there as well. As Casper is in one of my wife's favourite films, she wanted his autograph. 
My experience at the Con was less than favourable. It was so crowded that it was hard to move; let alone view the exhibits properly.
Being in a wheelchair, people appeared to ignore you. Whenever, some made room for you, others moved in, before you could move into the space. So moving around was frustrating, and when you got to where you wanted, one was exhausted.
There is the functioning, 'Star Wars' Canteena, upstairs where one could relax; have a drink and enjoy the Canteena exhibit. But, as a wheelchair user, there is no lift to get upstairs to enjoy the exhibit  
I hate to think what it was like for non-wheelchair, disabled, person. 
To be honest, I will avoid 'For The Love Of Sci-fi' in the future.
For more information visit For The Love Of Sci-Fi.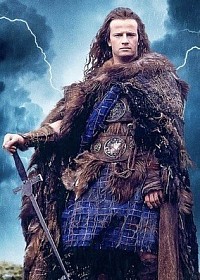 Conor MacLeod - 'Highlander'
There Can Be Only One - Collectormania 2018 Sat 2nd Jun
*Click on the images to enlarge them
As the caption of the movie 'Highlander' says, 'There Can Be Only One', it is true for the Highlander franchise. There was a start, middle and end. There was a conclusion from where one could not go, unless you are a moviemaker and want to make more money.
The chance of meeting all three main characters together is something I could not miss.
I am also a fan of 'Father Brown', the priest who turns detective, to solve murders. Frustrating the Police Inspector at every turn, to uncover the murderer. So meeting Mark Williams was a delight.
This was going to be my first time at a Con with my powered wheelchair. Even though I use my power assisted manual wheelchair, I found myself increasingly more fatigued, after a Con. 
A powered wheelchair meant conserving my energy and having enough for the whole day. 
For more information visit Collectmania.