LCC Spring 2023 / Basingstoke Comic Con
First Comic Con Of The Year Spring 2023 Sat 4th March
First Comic Con of the year starts in the Spring with London Comic Con. My friend Duncan decided to join me, for his first Comic Con. 
As this was his first time, Spring Comic Con was ideal. As, Duncan, is also a wheelchair user, Spring Comic Con wasn't crowded. So it was easier to navigate around the various vendors and presentations.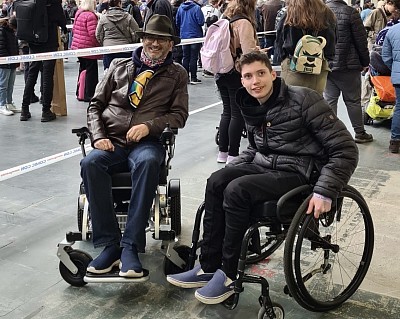 Duncan and I at LCC Spring 2023
A Quiet Con For The Start Of The Year 
It was quieter than I was used to. For a venue that could hold a large number of people, it seemed overly too large for the numbers that attended. 
It may have something to do the the calibre of guests attending the event. There certainly weren't any Class A guests, strictly speaking they're usually aren't at events like this, but the number of Class B guests was down to three. Whereas, in previous events there were were many more guests, both relevant to current trends and those of previous. 
This year there were more Class C guests, that even though they may not have been a relevant or important character, they were a lesser or background character.
For more information visit London Film and Comic Con. 
Basingstoke Comic Con Sat 20th May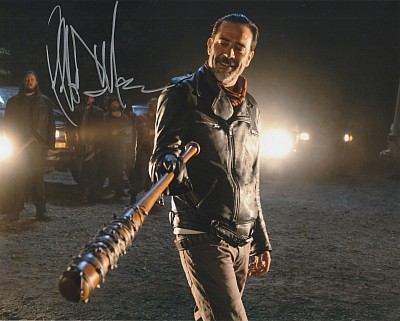 Jeffrey Dean Morgan
Basingstoke's first Comic Con was a great success, grabbing Tom Sturridge (The Sandman) for the Friday, Jeffrey Dean Morgan (The Walking Dead) for the Saturday and, David Tennant (Doctor Who) for the Sunday, as their headline guests. 
I was there on the Saturday to meet JDM, and was a bit dubious of the event, especially that it was being held in a hotel. But, it all went well and was organised adequately. There just seemed to be a little confusion during the queuing for JDM's talk. 
Basingstoke Comic Con secured many well known guests like; Ben Browder of 'Farscape'; James Callis of 'Battlestar Galactica' and Joe Flanigan of 'Stargate: Atlantis'. There were also many other guests known from 'Stargate: Atlantis'. 
For more information visit Basingstoke Comic Con
Jeffrey Dean Morgan Q&A Stage Talk at Basingstoke Comic Con