LFF Feb 2019 / LFCC Spring 2019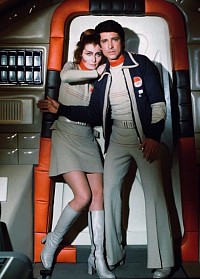 Maya and Tony Verdeschi - 'Space 1999'
Gerry Anderson's Space 1999 - London Film Fair Feb 2019 Sat 2nd Feb
*Click on the images to enlarge them
Gerry and Sylvia Anderson produced their second live action series 'Space 1999', since U.F.O.
Not many of it's stars are with us or haven't been involved with Cons. 
So the chance to meet Catherine Schell, could not be missed.
I have wanted to meet Catherine, and finally got the opportunity at the London Film Fair February 2019. She also is a 'Bond Girl', who appeared on 'On Her Majesty's Secret Service'.
This is the first time the venue for London Film Fair was at The Royal National Hotel. Easy to get to from Marylebone and Paddington by Bus.
For more information visit London Film Fair.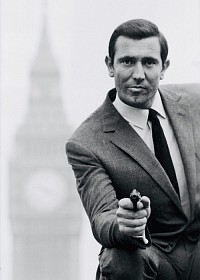 James Bond - 'On Her Majesty's Secret Service'
"Bond, James Bond." - London Film & Comic Con Spring 2019 Sat 2nd Mar
*Click on the images to enlarge them
This was LFCC's first Spring event, again held at Olympia London. 
Easy to get to by Bus, Rail and London Underground.
Being the first Spring event, it wasn't crowded and easy to manoeuvre around.
What I found surprising, was there was no rush in both the autograph and photo shoot queues. It was a relaxed affair, unlike what it normally is during the summer.
Bernard Cribbins, was delightful to meet. His persona is very much what you expect, from all the time you've seen him on screen. Unfortunately, interaction with George Lazenby was limited, he is hard of hearing. So, don't feel disappointed when meeting your heroes when you were young, and they don't react the way you want. Everyone gets older, even those you look up to when you were younger.

For more information visit London Film and Comic Con Spring.