MCM London Comic Con 2017 / Swindon Comic Con 2017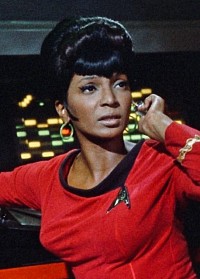 Uhura - 'Star Trek'
"Hailing, all frequencies." - MCM London Comic Con 2017 Sat 27th May
*Click on the images to enlarge them
MCM London Comic Con, was never really on my list of Cons to visit. The venue being the ExCel London, is on the east side of London, which is not easy for me to get to. 
But Nichelle Nichols, 'Uhura' from 'Star Trek : TOS', was going to be there. This was a chance I would never have again.
I was right, Nichelle is retiring from Cons this year (2019). 
My wife is a big fan of 'NCIS : Los Angeles', so she wanted the autographs of Daniela Ruah, 'Kensi', and Eric Christian Olsen, 'Deeks'. Daniela wrote a special dedication to my wife, as she unable to attend.
The ExCel London, wasn't difficult to negotiate around. It wasn't crowded and there was enough room to view the exhibits. My only criticism was the disabled parking; it was confusing and didn't appear to be close to where I wanted to be. 

For more information visit MCM Comic Con.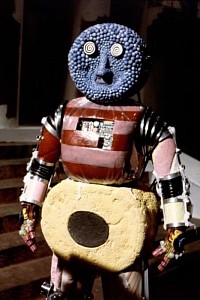 Kandyman - 'Doctor Who'
Bertie Bassett Has Nothing Compared To The Kandyman - Swindon Comic Con 2017 Sat 3rd June 
*Click on the images to enlarge them
This was Swindon's second Comic Con. 
I decided to go as Sylvester McCoy was there together with Sophie Aldred. Sylvester's seventh 'Doctor Who', suffered from bad writing and bad villains. Who can forget 'Kandyman'?
It was unfortunate, that Sylvester's time as 'The Doctor', was under-utilised, with bad writing. His interpretation of 'The Doctor' was actually rather good. Not only was he compassionate, he was also firm and direct. 
'The 'Doctor's' last classic companion, was the young 'Ace'; she was always ready to 'whack' his enemies if they didn't listen. The character appealed to younger fans, but unfortunately not enough to save 'Doctor Who' from cancellation, until his return in 2005.
This was Swindon's last Comic Con, there is no news if there will be more. 
Currently, there is no website for Swindon Comic Con.