The Latest News from NerdSpaceUK
The First Time For Some At Any Con Starting At Wales Comic Con
It certainly was a better experience than the last Wales Comic Con Nov 2021. But, initially there was an issue with communication regarding disabled access. 
It was also the first time for someone at a Comic Con. And, it started here for my wife Helen. After the journey from hell last time, she insisted driving me there and back. 
To be honest, I was grateful for her efforts. As a disabled wheelchair user it was easier than going by train and less stressful. She was able to get in as my carer without the need in having to purchase a ticket. As such she enabled me in my photo shoots; negotiate getting around and helping me cope with my fatigue by not having to worry about things. 
This was her first time at a Comic Con and it did open her eyes about why I enjoy it.
Read further about her experience here.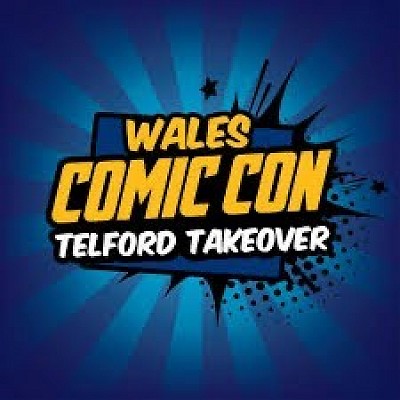 Farscape's Gigi Edgley Announced For Wales Comic Con
Gigi Edgely as 'Chiana' 'Farscape'
Saturday 2nd April is nearly upon us for Wales Comic Con. The guest list has expanded, Gigi Edgeley, Sean Pertwee, and Sam J. Jones have been added. 
Gigi is known for her character of Chiana; a sexy grey alien member of the crew of Moya; a living spacecraft of the Leviathan race, of Jim Henson's television series Farscape. It will be amazing to meet her and it would mean I will have met two, Virginia Hey being the other, of the sexiest aliens from the show. 
Sean Pertwee at Wales Comic Con
Also added to the guest list are Sean Pertwee and Sam J. Jones who I will want to meet.
One of the recent characters played by Sean Pertwee is that of 'Alfred' in 'Gotham', and as 'Batman' is my favourite comic character it will a joy to meet him. 
My first memory of seeing Sean Pertwee is as 'Sergeant Harry G. Wells', in the film 'Dog Soldiers', and the immortal lines between the characters 'Wells' and 'Cooper';
Sergeant Harry Wells: "My guts are out Coop!"
Cooper: "We'll just put 'em back in then!"
Sergeant Harry Wells: "They're not gonna f***ing fit!"
Cooper: "Of course they'll fit, man!"
A great horror film, highly recommended, do watch it if you already haven't.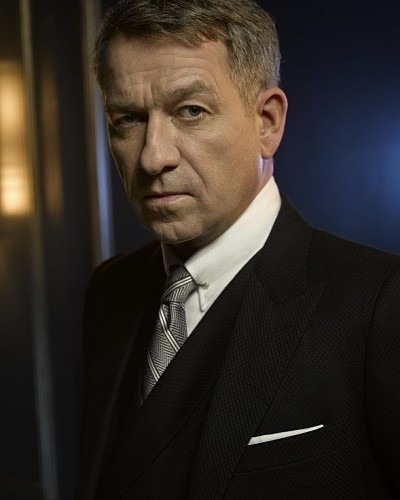 Sean Pertwee as 'Alfred Pennyworth' 'Gotham'
Flash Gordon … Saviour of the Universe.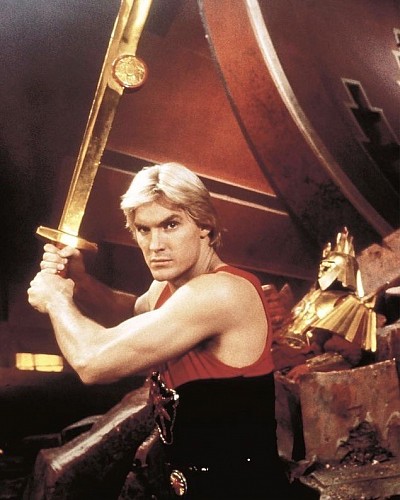 Sam J. Jones as 'Flash Gordon'
Now everyone should know Sam J. Jones, but if you don't you do know the awesome title soundtrack by Queen to 'Flash Gordon'. 
Yes Sam J. Jones played the title character of Flash Gordon, meeting him would equal my meeting with Brian Blessed. And yes, "Flash Gordon alive?", he is. 
Together with 'Flash Gordon', Jones appears as himself in the comedy film 'Ted', with Mark Wahlberg. Jones gets to party with Flash Gordon superfan John Bennett (Mark Wahlberg) and his anthropomorphic teddy bear.
Am I crazy? Off to Wales Comic Con to meet David Tennant 
After my scathing review of this year's Wales Comic Con, for wheelchair users and the disabled; I am contemplating of going again for their Spring event. Am I crazy? 
This time, I'd be going to meet just one guest, David Tennant. But, as he is one of the most popular Doctors, of 'Doctor Who', how could I not pass up the chance?

I promised myself since missing the chance of meeting Bill Paxton in 2015, thinking I'd meet him the next time, he passed away soon afterwards. My wife told me, if there is anyone I have the chance to meet, I should take it. It could very well be my only chance.

Yes, I probably am crazy 😝.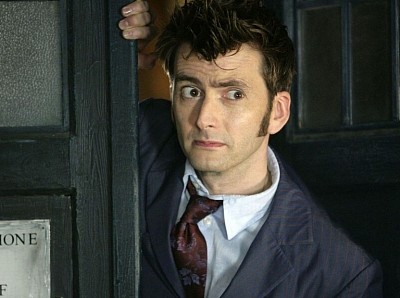 David Tennant as 'The Doctor'
My Journey From Hell - WCC to LFCC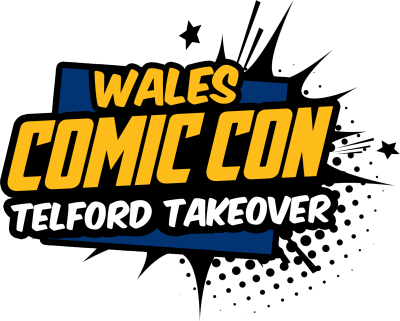 This was my first time at Wales Comic Con - Telford Takeover (WCC), a new experience for me. Getting to Telford and The Ramada Hotel, was smooth and without incident. But the problem started after leaving WCC to get the train to London Marylebone, where I was staying before going to London Film & Comic Con (LFCC) the next day.
Bearing in mind I'm in a wheelchair, distance between the venue and the rail station was a concern and whether I would need other transport between them. As the distance between them was short I didn't think other transport would be necessary. How wrong I was!
I left, The International Centre, on time even though activities at WCC ran over, thinking I had enough time to get to my train. The shortest route was through, The Telford Centre, the main shopping centre for Telford. Together with others heading to the rail station, we get to The Telford Centre, to find Security just letting out the last few shoppers before locking up. Even though they could see I was in a wheelchair and others begging just to allow me through, the Security refused and said we all had to go around the Centre. 
The journey around the Centre, was long and went uphill and downhill and also meant navigating busy roads. Eventually, I get to the station, but I missed my train. And, that just the beginning of my troubles. 
Saturday Evening At Birmingham New Street Station
So, I missed my train at Telford, and would you believe it, it was the last train to Birmingham Moor Street, to catch my connection to London Marylebone. What was I to do?
Telford station is unmanned, so using the station's Help Point call box, I was told to catch the next train to Birmingham New Street, where they would help me further. I get there for 20:32, after making enquiries I was to catch the 21:10 to London Euston. Whilst awaiting to be boarded, is when further problems started. 
You tend to find rowdy young Saturday nighters and football fans, all who had a bit too much of the amber liquid; congregating around the Customer Service Area due to missing or cancelled trains. They are all blaming the staff, for them missing or having their trains cancelled and demanding they all have taxis to their destinations. Due to all the altercations, the staff could not get me to catch the 21:10, so they promised to get me on 21:30. Guess what?, the 21:30 was being delayed, eventually boarding commenced, but due to the increased rowdiness the staff couldn't get me to the platform in a timely manner. As we got there, the train was just leaving, and that was the last train to London. The staff member just looked at me and said we need to get back to Customer Services, and they will now have to get me a taxi. 
Once back there I stayed quietly in the corner awaiting my taxi. But with the staff dealing with all the rowdy travellers, my taxi wasn't called until 23:30. It didn't arrive till 00:30 and I eventually got to my destination at 03:45. As I was to leave the hotel at 07:00, there was no point in sleeping. I got to bed at 23:00 Sunday evening, once I got home. 
I am still recovering from the weekend's adventures and probably will be for another few days yet. 
Despite everything, read about my double Comic Con weekend here.
Comic Con Weekend Is Nearly Here
I'm all set for a heavy weekend of Comic Cons. First the Wales Comic Con (WCC) this Saturday 20th Nov 2021, and London Film & Comic Con (LFCC) on the Sunday. I have my 'Space 1999', Eagle Pilot Cosplay ready, and waiting for Mission Control for the order to lift off. 
This my first time at the WCC, that's taking over, The International Centre, in Telford this year. So this this will be an experience for a new place and Con. LFCC will be at, Olympia London, so travelling between the two Cons will be arduous. Friday, I will take the train to Telford, then after WCC on Saturday, the train to London Marylebone. Then after, LFCC on Sunday, back on the train home. 

Unfortunately, due to my MS, this weekend will take its toll on me. It will probably take all next week for me to recover, especially when I will be fighting my fatigue this weekend. It will impact on my new interest of Wheelchair Rugby, where my team Berkshire Banshees Wheelchair Rugby Team, that I play for have a tournament the following weekend. I just won't have the energy to play. Which is a shame, especially when there is a chance for the Banshees being promoted from League One to the Championship League. 

Never mind, one can only concentrate on one interest at a time.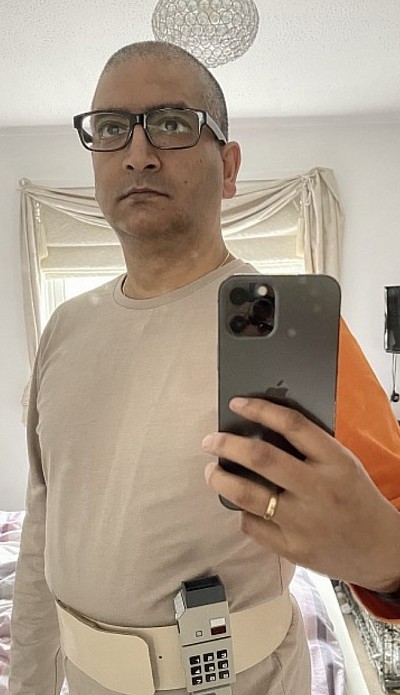 Ready for a weekend of Comic Con
One More Week … Then It's 'Action Stations'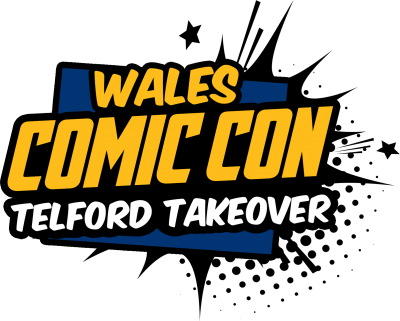 One more week, can't wait 😝, I'm so excited. On Saturday 20th Nov, I'll be at the Wales Comic Con, and Sunday 21st Nov the London Film & Comic Con. For Cosplay, I've decided to go as an Eagle Pilot, from the iconic Gerry Anderson show, 'Space 1999'.
I've arranged 'assisted travel', to help get on, off and changes with the trains. So will see how well that fairs, funnily enough, I was contacted by one of the train companies to conduct an in depth report on their 'assisted travel' arrangements. It would involve using an app during travel, going through an online survey and participating on a 'Zoom' interview afterwards, on the experience of using 'assisted travel'. 

Past Experience Of 'Assisted Travel'
It will be interesting to see what happens. In the the past, using 'assisted travel' was a bit of a nightmare. I was once stranded on a train unable to alight as there was no guard with a ramp to help me get off with my wheelchair. 
I had to shout through an open door to get get attention. This was due to the train being delayed, by a broken down engine and passengers were being asked to change trains at an earlier stop to make any connections, but I couldn't being in a wheelchair. There was no guard that came to ask me, if I wanted to change trains, so I had to stay on. 
And, when we got to my destination there was no one there to meet me, despite arranging 'assisted travel'. There was no communication regarding the fact there was a wheelchair user on a train, where passengers are being asked to change trains. 

So let's see what happens this time. 
Back to Back Comic Cons - Wales Comic Con & London Film and Comic Con
Well it's been a long time coming, but the wait is over. Comic Cons are back after being suspended due to COVID-19. 
My first event will be the Wales Comic Con (WCC), quickly followed by the London Film & Comic Con (LFCC), being held the same weekend in November. It's going to be a busy weekend, meeting; Mitch Pileggi; Sean Pertwee; Brian Cox; Edward James Olmos; and more at WCC; and Brain Blessed; Veronica Cartwright; Tom Skirritt; and Ben Browder; at LFCC. 
I'm really looking forward to returning back to my hobby of meeting and collecting autographs/photo ops, of actors of Sci-Fi/Fantasy movies and TV series.