Manchester Film & Comic Con 2016 - Sat 21st May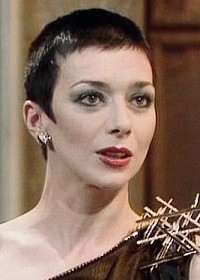 Blake's 7 - Servalan
The Federation - But Not As The United Federation Of Planets
*Click on the images to enlarge them
'Blake's 7' was one of those BBC Sci-Fi shows that was awesome, great writing and great characters; even though the sets and props were clearly flimsy.
Jacqueline Pearce moved back to the UK from South Africa in 2015. Her character of 'Servalan', 'The Supreme Commander' of The Federation, was always mesmerising.
Even though Manchester is a distance away from me, I could not miss out on the opportunity of meeting Jacqueline. 
Showmasters, haven't had a Manchester event since.
But do visit their site for information on other Comic Con venues, Showmasters Events.