London Film Fair June 2018 - Sat 30th Jun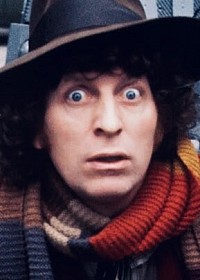 Doctor Who No.4
"Would you like a jelly baby?"
*Click on the images to enlarge them
Who is the most famous classic 'Doctor Who'?
Tom Baker of course.
Tom was the Doctor for seven years, the most famous and longest incarnation of the Doctor. I think apart from Sarah-Jane Smith, 'Leela' played by Louise Jameson, is one of the Doctor's well known companions.
When I found out that Tom Baker and Louise Jameson were going to be at the Film Fair, I had to go. 
I have to admit, despite the multiple sclerosis and the issues that come with it, I feel more energetic. The only way I can explain it, is I must have a rush of adrenaline; when I wake up, getting onto my transport, entering the venue and finally meeting my heroes.
After the event, it can take me days to recover from the excitement. But, it's always worth it.
For more information visit London Film Fair.